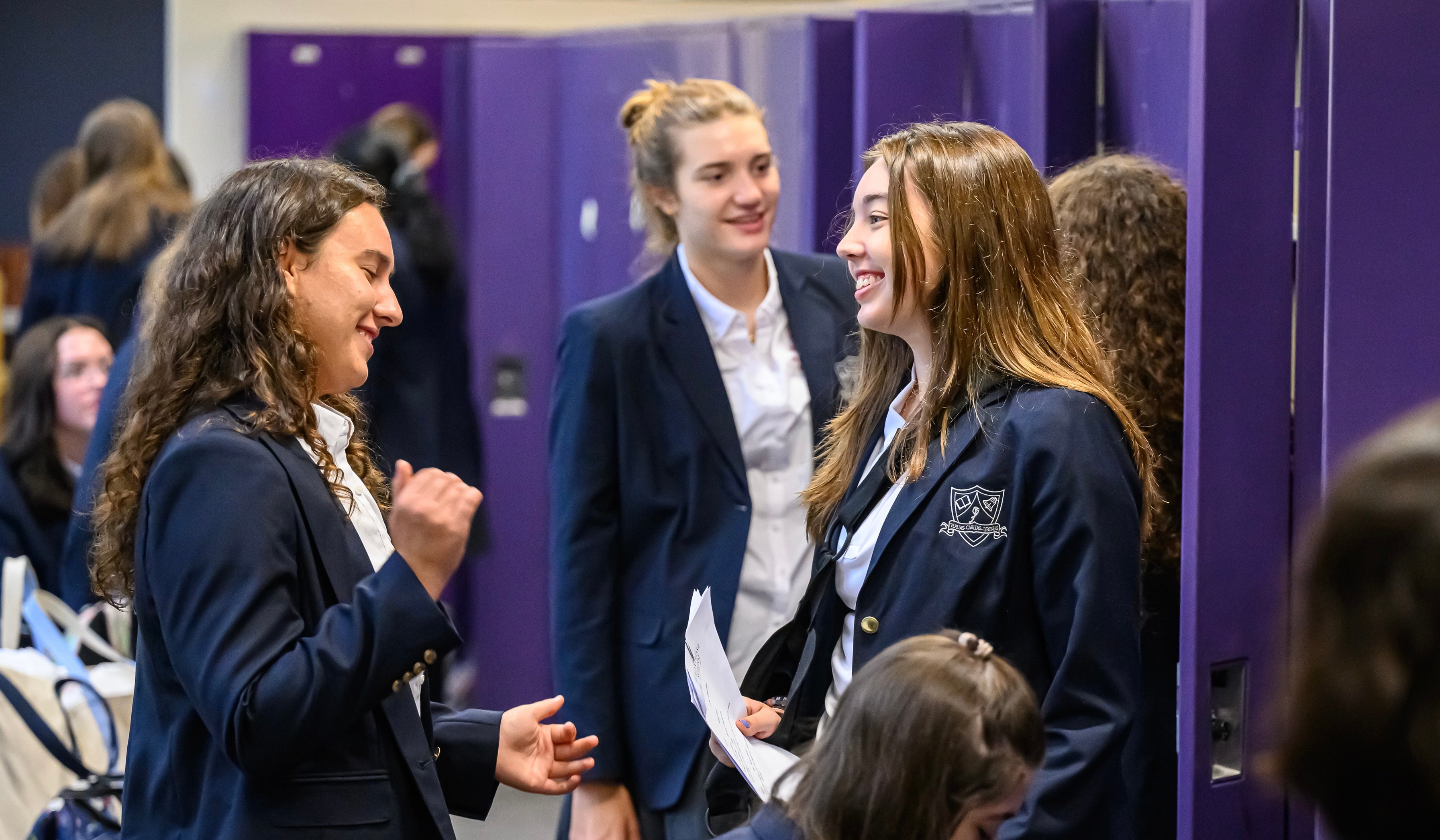 Upper School Director Barbara Whitlock sends a monthly message to upper school students. In her January message, she coaches students to think about how the way they communicate.
What's the best thing about returning to school after a break? Reconnecting with others.
And how do we connect? Through talking.
Aristotle says that what most distinguishes humans is our ability to communicate. The fact that we can talk in complex ways is unique to humans, and communication is the foundation of community. Note that these words share the Latin root word cum or with. Talking is how we connect with others. Connecting with many people in a shared context -- such as at school -- is the way we weave the fabric of community.