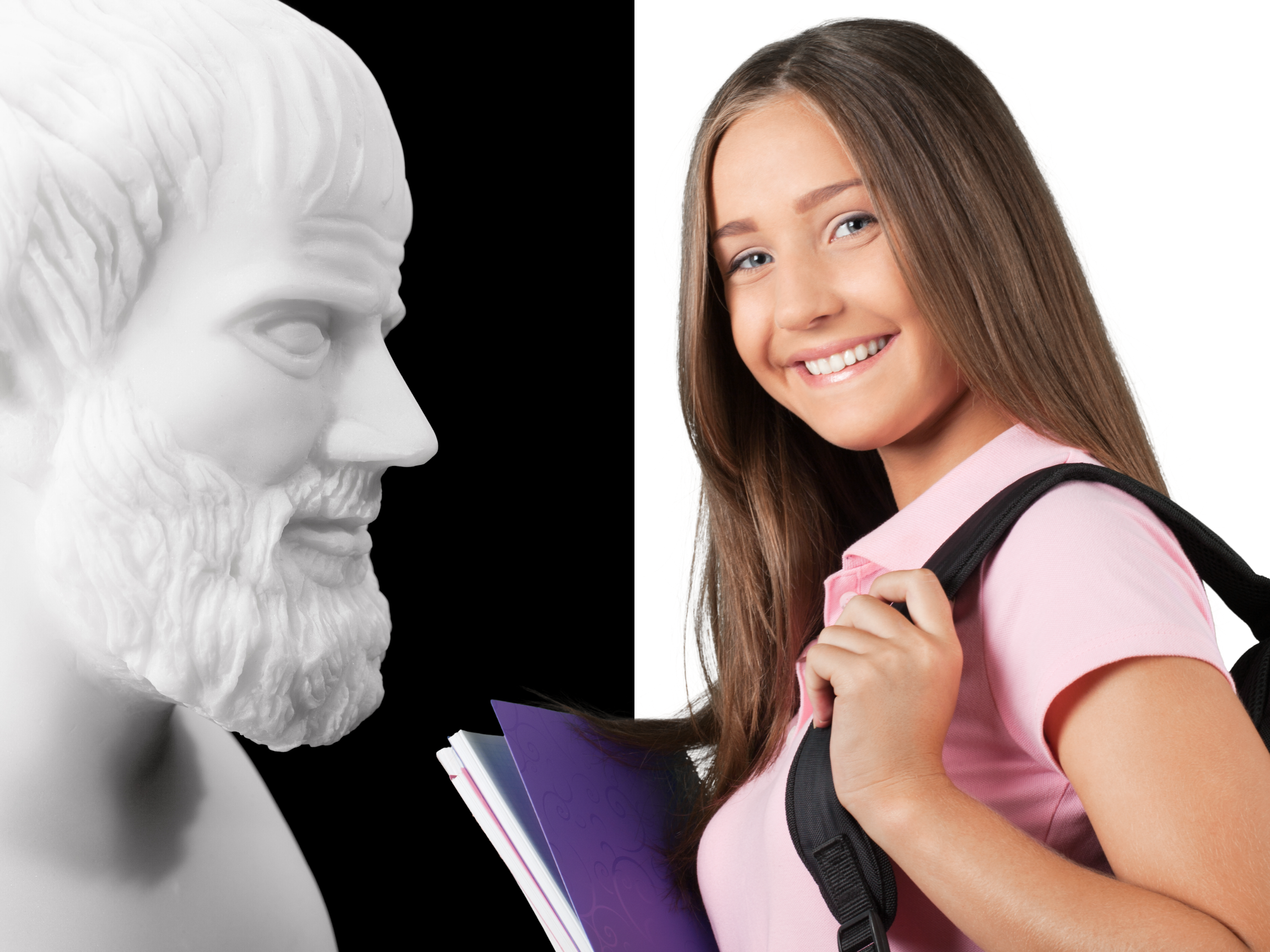 When high school senior Emily Nelson was assigned Aristotle's Nicomachean Ethics in her Capstone Class, she didn't exactly expect a riveting read. So she was surprised to find compelling nuggets of wisdom for the modern teenager. Here is her reflection.
The best thing a teenager can do according to today's society is not care. Whether it is school, relationships, conversations, work, or otherwise, we try to keep it commitment-free and not too deep. We throw emphasis on an event or a person being "chill" as some sort of qualifier, an assurance of no emotional or mental exercise one way or the other. It's not cool to be passionate about something, to be too driven or excited, or even to be visibly happy with the way life is.
But the truth is we do care.