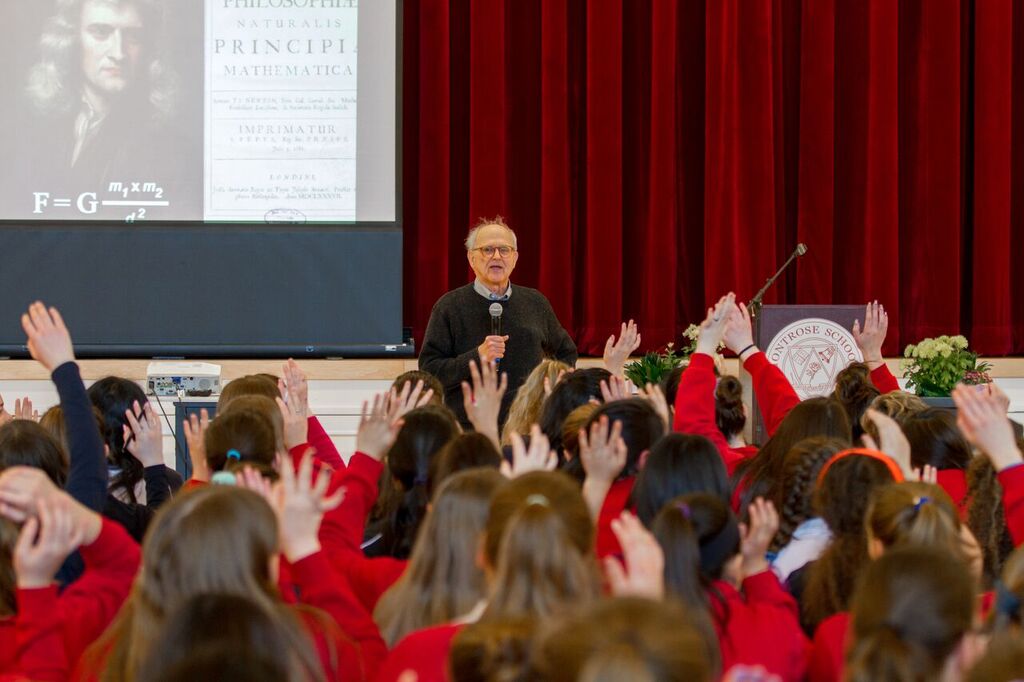 Editor's note: In spring of 2018, Nobel-Prize winning physicist Dr. Rainer Weiss visited Montrose and spoke to students. Senior Anneka Ignatius '18 introduced him, highlighting the intellectual virtues that propelled his success. Here is a copy of her remarks.
To complete the work of Albert Einstein demands tenacity and patience. Dr. Rainer Weiss possesses plenty of both.
In Capstone class, the seniors first learned of Dr. Weiss as an example of a modern-day individual who embraces theoria, or knowing for the sake of knowing.
Co-recipient of the 2017 Nobel Prize in Physics and Professor Emeritus at Massachusetts Institute of Technology (MIT), Dr. Weiss led a team that detected gravitational waves for the first time. Associate Head of School, Mrs. Elrod, invited Dr. Weiss to speak this year because he exemplifies the Aristotelian desire to know.