Three years ago, my peers from the Class of 2018 and I made the Senior Commons our own. We added dozens of photos to the hallway wall, with the word "Cher18h" ("cherish") dancing in big red letters through the center. The wall captured our spirit and memories from throughout the year.
By the photo wall stood another symbol of our support and unity: our massive college poster, where printed logos of our accepted schools displayed our victories and helped us celebrate each other's success.
Despite the challenges of senior year, these small gestures helped me feel supported and appreciated by my classmates.
This year, many seniors don't have communal gathering places — at least physical ones — to offer rest and support as they enter the college admissions season. And even those who do may find themselves wrestling with the demands of applying coupled with the stresses and limitations of "pandemic schooling."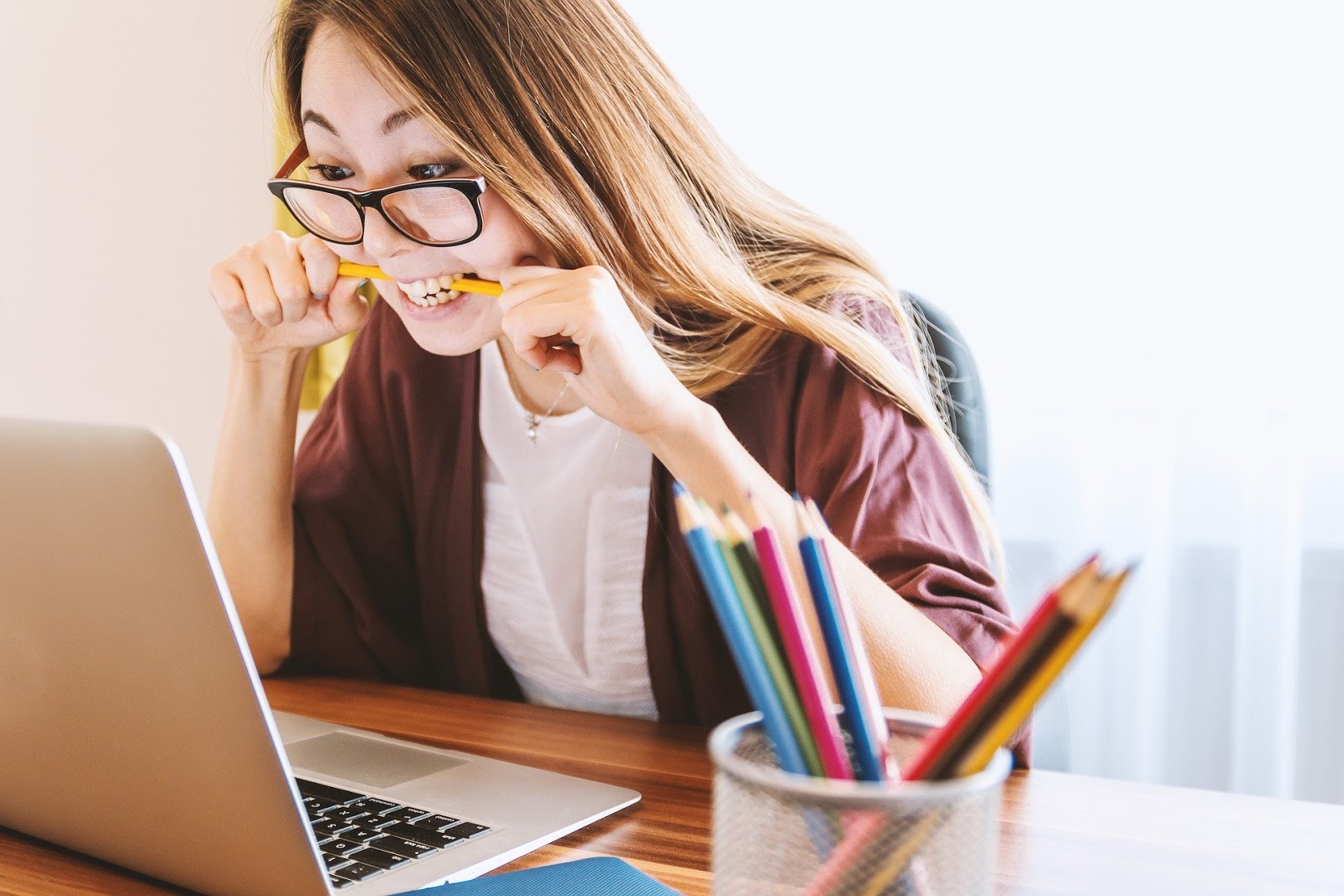 I recently gave a presentation to a group of seniors who are staring right into the chasm of college admissions. As someone who has recently been in their seats, I shared my top ten tips for navigating this process. Because we don't just want to survive the college admissions season — we want to find ways to thrive.
Focus on yourself; support each other. Try to remember that applying to college is an individual process; you don't need to compete with the other students in your class. While it can be easy for comparison and gossip to creep in, try to focus on offering support to each other instead. And remember, you don't need to share everything with everyone; guidance counselors, parents, or trusted teachers are a good place to lay your thoughts and plans on the table.
Start early and be consistent. You have a good chunk of time before your first deadline, but you'll be surprised at how fast things go, especially once classes kick up. Use your planner, Google Drive, or another organizational method to keep yourself on track and working in advance of your deadlines.
You're allowed to change your mind. Don't be afraid to abandon schools that were once your top choice, or to add schools that you only recently discovered. As you continue to reflect and research, your college list may change in accordance with your changing wants and needs — and that's totally normal!
Take all advice and guidance with a grain of salt. (Including the advice I'm sharing here!) In a typical year, everyone sharing advice is coming from a different perspective (e.g., I applied in 2018, your parents may have applied a couple decades ago, and so on). There is also an overwhelming amount of (often conflicting) advice online. Take it in, keep what you think is useful, and leave the rest.
If you don't know what to do, do some reflection. When thoughts and worries overwhelm you — I don't know what to write about! I don't know where to apply! I don't know who to ask for my recommendation letters! — breathe. Take some time to slow down and ask yourself some questions. (Read more about the life compass framework as a mental model for this process: press pause, reflect, recalibrate, and respond in a way that reflects your higher aim.)
Research, research, research! When you do your research on a school, you are essentially asking two big questions: What kind of students live and learn at this school? Can I see myself as one of them? Keep track of your research in a Google Doc or notebook so that you can return to your impressions when writing supplemental essays and when making decisions later. Compare and contrast schools and have knowledgeable adults help you brainstorm about ones you haven't thought of yet.
It's also okay to not know exactly what you want. In the college process, we have to ask ourselves questions about situations we've never experienced before (such as living in a big city or attending nursing school). It's okay to not know the precise answers to such questions. You can use your imagination and research to guide you, and you can apply to vastly different kinds of schools if you want to maintain a variety of options.
Take it easy. Remember that there's a lot other than college to think about (and enjoy!) during senior year. By focusing on moments of growth, connection, and unity, and avoiding constant discussion about college, senior year can be one of the best!
Aim high, be confident, take pride in the good work you've done throughout high school. The college process is truly your time to shine. Be confident in the good work you've been doing throughout high school. Don't be scared off by low admission rates at certain colleges. Present yourself well and go for the challenge!
A college's decision is not your identity. This is my most important takeaway. Keep in mind that acceptance into a selective college doesn't mean you're better than someone going to state school or community college; likewise, rejection from a college doesn't mean you're somehow unworthy. No college decision is a judgement of you as a person. Regardless of a college's decision, success looks different for everyone. Defining what success looks like for you can help you navigate the college process with direction, clarity, and calm.